Runs

Apr 5

–

May 11, 2024
Sensual | Thought-provoking | Enthralling
Things are looking up for Kayvon. He's just married Baran, a beautiful young Iranian woman, and brought her back to his Bay Area home. But when he asks his lifelong friend Azar to tutor Baran, all three lives begin to unravel as the two women fall into a passionate love affair. A study of preconceived notions and the hypocrisies that drive them, The Tutor is a provocative look at the cost of owning one's truth.
Use calendar or click here to book tickets
World Premiere Commission Presented in Association with Golden Thread Productions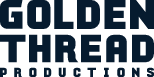 Plan your visit with transportation tips, health & safety notes, seat maps and more.
We're so excited about partnering with Golden Thread Productions on this world premiere commission. The Tutor is written by Golden Thread's Founding Artistic Director Emeritus, Torange Yeghiazarian and directed by the company's current Executive Artistic Director, Sahar Assa
This play offers a refreshingly candid critique of the American Dream
Audiences will get an intimate theatre experience with our Walker in-the-round staging
You'll be captivated by these three beautifully complex characters that defy all expectations and are full of surprises
"Yeghiazarian is the Margo Jones–founding-mother-figure of Middle Eastern–American theatre." – Dr. Holly Hill, Salam-Peace Anthology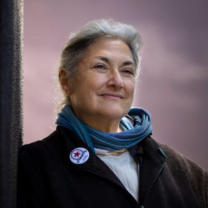 Torange Yeghiazarian (Playwright, pronouns: she/her) founded Golden Thread Productions in 1996 and served as its Executive Artistic Director for twenty-five years. She received a Gerbode-Hewlett Playwright Commission Award for Isfahan Blues  and a commission from the Islamic Cultural Center of Northern California to write and direct The Fifth String – Ziryab's Passage To Cordoba. Other plays include 444 Days, Waves, Behind Glass Windows, Dawn At Midnight, Abaga, Thanksgiving At Khodabakhshian's, Publicly Resting, and Call Me Mehdi, included in the anthology Salaam. Peace – An Anthology of Middle Eastern-American Drama (TCG, 2009).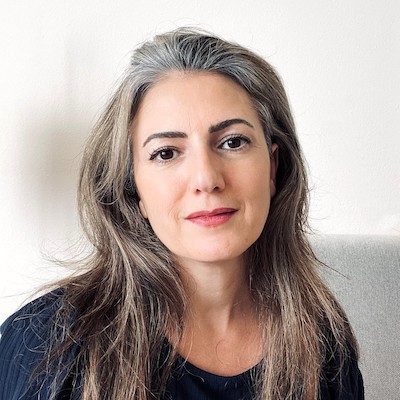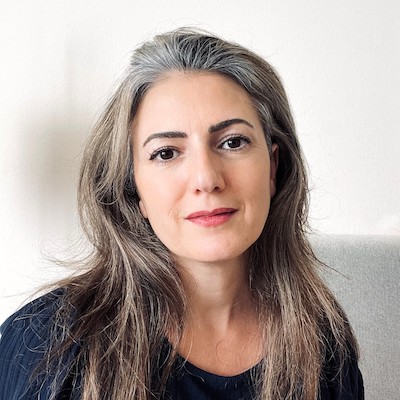 Sahar Assaf (Director, pronouns: she/her) is a Lebanese theatre-maker and the Executive Artistic Director of Golden Thread Productions. Sahar's directing portfolio is eclectic, encompassing a wide range of theatrical styles, cultural influences, and social themes. Recently for Golden Thread, she directed Drowning in Cairo by Adam Ashraf Elsayigh and Stamp Me by Yussef El Guindi. For the Theater Initiative at the American University of Beirut, she directed works by Garcia-Lorca, Shakespeare, Wannous, Mahfouz, and others in addition to site-specific, devised, immersive, and documentary plays addressing pressing social and political issues. She has presented works in the Arab World, Europe, and the U.S. and has authored articles in Arab Stages, PAJ: A Journal of Performance and Art, and chapters in books, including Theatre in the Middle East between Performance and Politics, edited by Babak Rahimi, Anthem Press, 2020, and The Theatre of Sa'dallah Wannous, edited by Sonja Mejcher-Atassi and Robert Myers, Cambridge University Press, 2021. Sahar is a recipient of the Fulbright scholarship and holds an MA in Theatre Studies from Central Washington University and an MA in Sociology from the American University of Beirut. She is an alumna of Lincoln Center Theater Directors Lab in NYC (2014) and of Directors Lab North in Toronto (2017). She is a co-founder and the Artistic Director of Directors Lab Mediterranean. She is mostly proud of her role as a mother to Zad.