New Voices/New Work was created in 2002 to commission and develop new work for young audiences and to expand the canon of LGBTQ+ themed plays. The program celebrates and gives voice to a broad range of playwrights. NCTC has produced more than 40 world premieres over nearly four decades.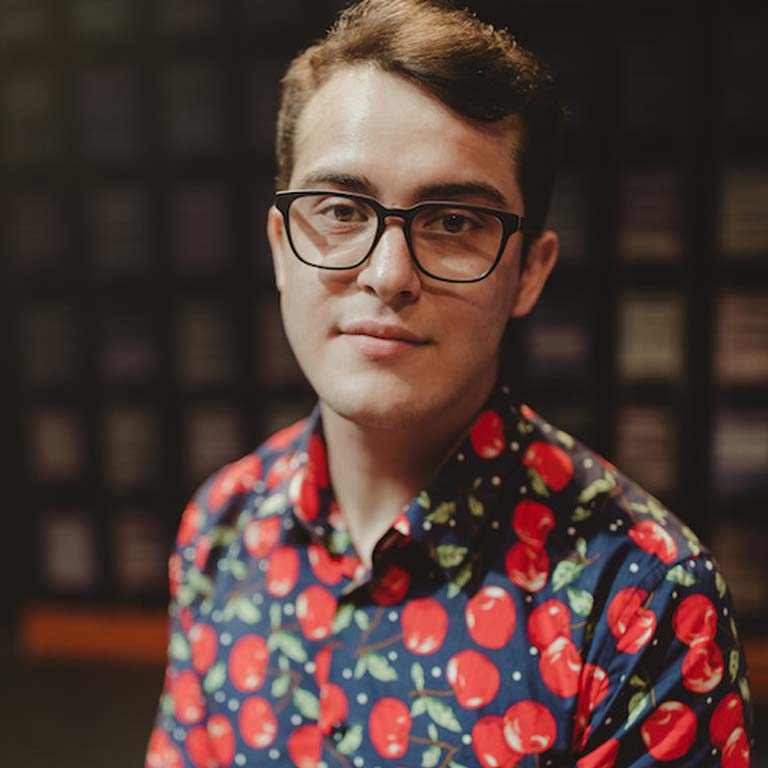 NEW! NCTC ANNOUNCES NEW DIRECTOR IN RESIDENCE
Richard A. Mosqueda joins the NCTC creative team as a Director in Residence for the 2022-2023 Season. Mr. Mosqueda will helm the world premiere of A Picture of Two Boys by Nick Malakhow in the Fall of 2002 and the West Coast premiere of Locusts Have No King by C. Julian Jiménez in the Spring of 2023.
Richard (pronouns: he/she/they) is a queer, Mexican-American theater director and producer committed to new works and genre-defying theatrical events by queer artists of color. Richard's work centers the celebration, reflection, and showcasing of the queer community, with an emphasis on queer, Latine/x stories. Some hallmarks of their work include pared down, ensemble-driven staging featuring live singing, stylized movement, dance, and exciting design accentuation. She has worked with such companies as Portland Center Stage, New Conservatory Theatre Center, Pipeline Theatre Company, Theatre Rhinoceros, Halcyon Theatre, Custom Made Theatre, and Shotgun Players. Richard was selected to be part of the SDC Foundation's 2017-2018 Observership Class, where he observed Tony Award-Nominee Leigh Silverman at Center Theatre Group in Los Angeles. They are the co-founder and producer for Epic Party Theatre in San Francisco. Richard is currently the NNPN Producer in Residence for Marin Theatre Company. BFA: The Theatre School at DePaul University. SDC Associate.
Richard's dream is to bring queer stories to stages all around the world.
Works In Progress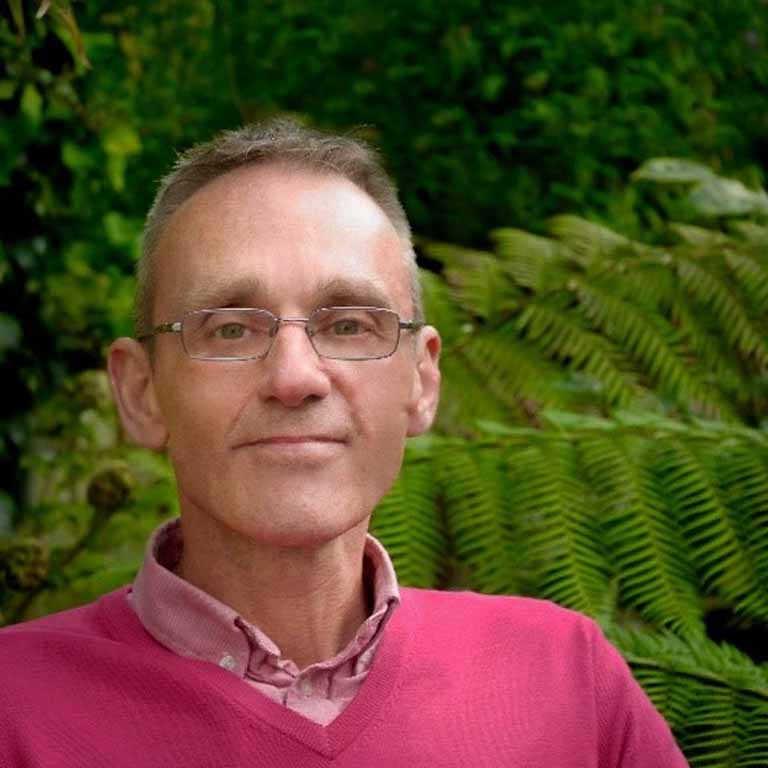 BEFORE THE SWORD
An International NCTC Commission
By Andrew Alty
In 1936 the British author T. H White was living alone and penniless in a broken-down game-keepers cottage in the heart of the English countryside. Between August and December of that same year, he wrote his most famous and celebrated novel, The Sword in the Stone. This NCTC commission invites you to imagine what might have inspired him. Set between two world wars, Before the Sword is a story about how conformity crushes us and what can happen when we dare to be different.
Developed in Association with Theatre 6 – London, UK
Slated for NCTC's 2023-2024 Season.
THE TUTOR
By Torange Yeghiazarian
Kayvon, a successful Iranian entrepreneur, has asked his longtime friend Azar to tutor his new bride Baran in English and the ins and outs of life in the Bay Area. But as Azar gets to know Baran better, the roles quickly switch and it's Baran who unbeknownst to Kayvon tutors Azar in matters of life, love, and sex. The Tutor examines the slippery slope of preconceived assumptions and exposes the hypocrisies that drive them.
Slated for NCTC's 2023-2024 Season.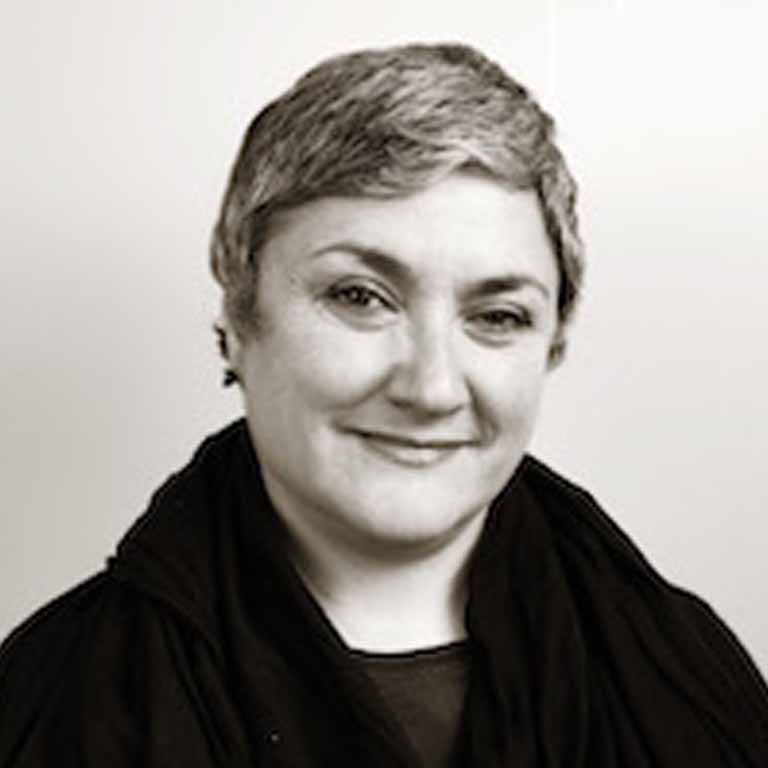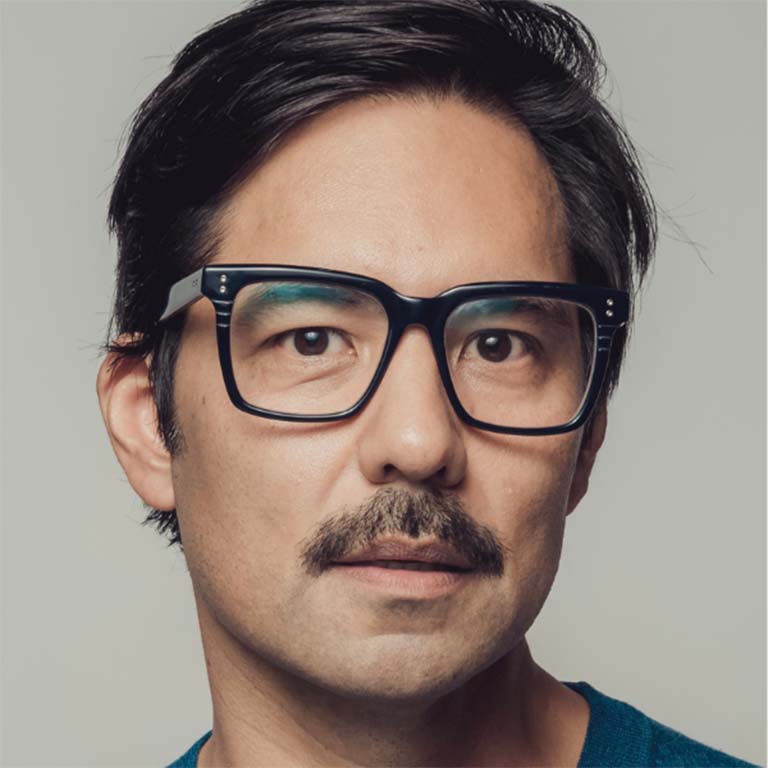 SIMPLE MEXICAN PLEASURES (WORKING TITLE)
By Eric Reyes Loo
After a breakup with the love of his life, Eric travels to Mexico to have the best meal of his life. That meal unlocks a portal that leads to his ancestors, who carry with them Mexico's history and Eric's connection to his family's artistic, queer and Chinese history. Simple Mexican Pleasures will take an irreverent look at one man's journey to find out who he is from the people who came before him, told from the point of view of a playwright in his own play – and all the food he eats in Mexico.
Eric (he/him/his) spent his childhood crafting the perfect comeback during his sixteen years of Catholic school education, where his mother sent him to become a priest. All of this gave him plenty of material as he turned to writing and producing theatre in New York and his native Los Angeles. Eric's play on active shooter drills, THIS IS ONLY A TEST, was produced to acclaim in February 2022 by Broken Nose Theatre in Chicago. His autobiographical play DEATH AND COCKROACHES was produced in 2018 by Chalk Rep in Los Angeles. In addition, Eric is a television writer/producer who has written on GUIDANCE for AwesomenessTV/Hulu and A.J. AND THE QUEEN for Netflix. Plus he has a couple of TV projects in development, centering Latinx stories. Eric received his MFA from NYU's Tisch School of the Arts.
Premiering in the 2024-2025 Season.
History
New Voices/New Work (originally New Play Development Lab) launched in 2002 and has commissioned and produced the following World Premieres:
2003 – Mysterious Skin by Prince Gomolvilas
2004 – Breakfast with Scot by Michael Downing
2005 – Crucifixion by Terrence McNally
2006 – The War At Home by Brad Erickson. Recently
2008 – It's Murder, Mary! by Andrew Black and Patricia Milton
2011 – Waiting for Giovanni by Jewelle Gomez, in collaboration with Harry Waters, Jr
2012 – Rights of Passage by Ed Decker & Robert Leone
2013 – Pansy by Evan Johnson, in collaboration with Ben Randle (as part of Emerging Artist Program)
2013 – American Dream by Brad Erickson
2017 – Leaving the Blues by Jewelle Gomez
2017 – Everything That's Beautiful by Elyzabeth Gregory Wilder
2017 – warplay by JC Lee
2017 – This Bitter Earth by Harrison David Rivers
2018 – Still at Risk by Tim Pinckney
2019 – This Side of Crazy by Del Shores
2020 – You'll Catch Flies by Ryan Fogarty
2020 – The Book of Mountains and Seas by Yilong Liu (suspended due to the COVID-19 after one preview performance on March 6, 2020)
2020 – The Law of Attraction by Patricia Milton
2021 – Interlude by Harrison David Rivers
2021 – Puppy Mind: Learning to Train Your Wandering Mind by Andrew Nance
2022 – PrEP Play, or Blue Parachute by Yilong Liu
2022 – A Picture of Two Boys by Nick Malakhow
2023 – Getting There by Dipika Guha
New Voices/New Work is supported in part by the William and Flora Hewlett Foundation, James Irvine Foundation, Grants for the Arts/San Francisco Hotel Tax Fund, and the generosity of our Individual Donors.
PLAYS FROM NCTC
The following plays commissioned and produced by NCTC are available for future productions.
For performance rights, please contact Ed Decker at ed@nctcsf.org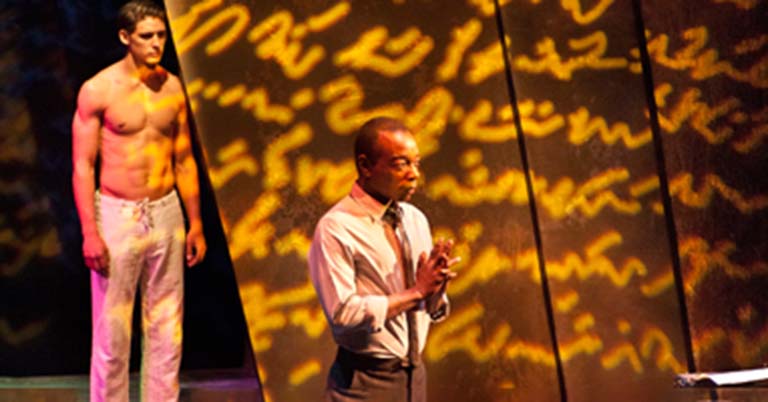 WAITING FOR GIOVANNI
by Jewelle Gomez, in collaboration with Harry Water's Jr.
World Premiere, 2011-2012 Season
The year is 1956. A young black writer from the stoops of Harlem has become a literary success. He has a social circle that praises him, a profession that he loves, and an eager line of lovers. While writing his second novel however, Jimmy encounters hostility not only from his community of activists and writers, but from his white editor William. William warns Jimmy that the novel, filled with sensual homosexual content, will end his hard earned career. While Jimmy struggles with his peers, he also finds himself in conflict with Giovanni, the embodiment of his desire. Based on a split second if indecision in the mind of world renown author James Baldwin, Waiting for Giovanni explores the emotional and professional dilemmas that loom over this fierce Harlem man – a man who insists on being true to love, to politics, and to the ghosts that live in his head.
RIGHTS OF PASSAGE
by Ed Decker & Robert Leone
World Premiere, 2012-2013 Season
Mixing traditional forms of storytelling, including puppetry, mask, and dance, with modern devices such as digital media, Rights of Passage deftly explores the struggle that each of us faces in establishing our identity and living in a way that is true to ourselves. At the center of the play is Wayan, a young, gay, Hindu man, who searches for a way to reconcile who he is with what his family and community expects of him. From the central story of Wayan's journey, the play reaches out to tell true stories of struggles and triumphs from around the world. Each story fits into the play's overall narrative, which is built around three key rites of passage in life – childhood, adolescence, and adulthood.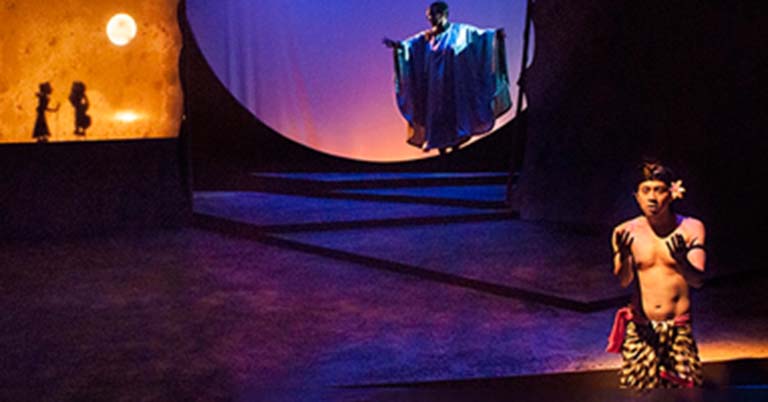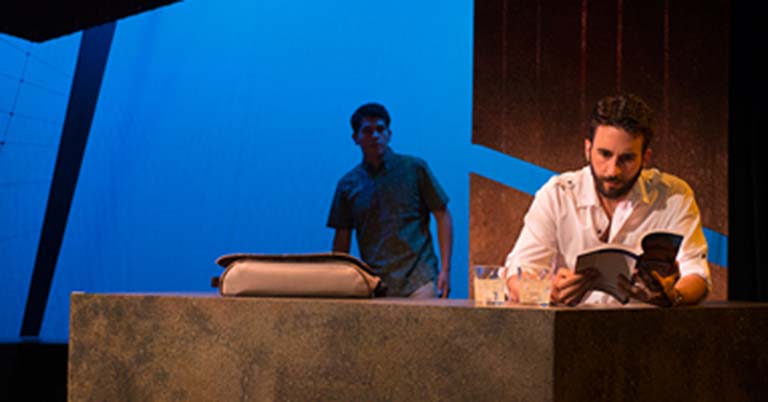 AMERICAN DREAM
by Brad Erickson
World Premiere, 2013-2014 Season
American Dream is set in San Diego, California and a Spanish colonial town deep in the heart of Mexico. The story straddles the border and explores the literal and spiritual frontiers the characters are challenged to cross. In the play, Tom, a recently divorced, and recently out, 40-something architect finds himself unexpectedly falling in love with his handsome Spanish teacher, Salvador, in the beautiful city of San Miguel, Mexico. Tom's ex-wife, Cara, bitterly clings to the life that has been torn away from her and vows to keep Tom from bringing Salvador home to San Diego. Tom enlists the help of Cara's beau, an influential Republican attorney, and that of an unlikely Minute Man, in an attempt to smuggle Salvador across the border.