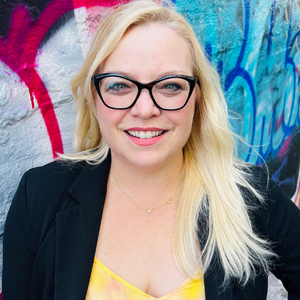 STEPHANIE TEMPLE
EDUCATION DIRECTOR
Stephanie Temple (she/her) is a Central California native who's made SF (and NCTC!) her home for over 20 years. Since 2002, she's worked as a teaching artist, director, and Children's Playwright-in-Residence for NCTC Education. She loves when former NCTC students visit or even work professionally at NCTC! Stephanie specializes in curriculum development and creating devised original plays, and she enjoys mentoring both students and teaching artists. With a Master's in Drama from SFSU and a B.A. from the University of Southern California's School of Theatre, Stephanie is also a professional actor, puppeteer (most recently for San Francisco Opera and as Kate Monster in NCTC's Avenue Q,) and a director/choreographer. In addition to creating opportunities for students at NCTC, Stephanie also runs the middle school drama program at Live Oak School in Potrero Hill and has led workshops at SFSU, CSU Stanislaus, Merced College, and PCPA Theatrefest. With NCTC students, Stephanie has proudly adapted and developed over 25 original plays such as Goldi Locks and the Three Aliens, Sock Puppet Jamboree, Bollywood Sleeping Beauty, The Odyssey, and The Emperor's New Posts.
JAMIE BROOKE
EDUCATION PROGRAM ADMINISTRATOR
Jamie Brooke (she/they) comes to San Francisco (traditional lands of Ramaytush Ohlone people) from Philadelphia (traditional lands of Lenni Lenape people). She received her B.A. in Theater and minor in Anthropology from Temple University. Jamie's theater background includes acting, stage management, house management, dance, and ensemble-based devised work. While in college, Jamie immersed herself in theatre, LGBTQIA+ studies & activities, political organizing, and social/cultural learning while studying abroad in India. Post-college, Jamie has a deeper focus on confronting systems of oppression in the United States, particularly as it pertains to race, gender, and class.
Jamie is in gratitude to Power Street Theatre Company, the entrepreneurial group Junto, JANE.hr, the San Francisco Foundation, SPACE ON SPACE Magazine, and now NCTC, for the opportunities to grow as a project manager, multidisciplinary artist, and collaborator for organizational infrastructure and social change. Jamie would not be here without the mentorship and leadership of women of color in her life, particularly through Power Street and SFF. Jamie is excited and eager to contribute her skills and experience to NCTC!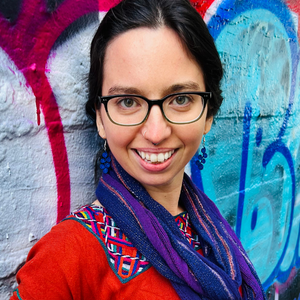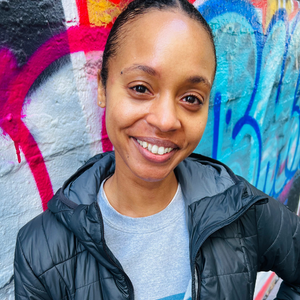 ASPEN CLARK
SATELLITE PROGRAM MANAGER
Born in Los Angeles, Aspen (she/her) found herself in love with theatre from before she could remember. From childhood through college, she participated in school productions, and upon graduation from Loyola Marymount University's theatre program, she spent her early acting career in Los Angeles. Aspen pivoted to working in film for a few more years but always missed her roots. Moving up to the Bay in the summer of 2022 provided her the opportunity to return to theatre and help nurture the next generation as a teaching artist. Aspen has been a member of the Edu Team since 2022 as a Teaching Artist at several SF schools. In her spare time, she loves running, playing video games, brunch and cooking with her partner.